I'm still in the process of moving to my new place. Posting and arting will resume shortly!
Current Mood:

busy
but I'm very pleased with the results otherwise.
(...and yes, he was photographed against a backdrop of a volume of his own writings that I happened to have on hand. We're a geek household.)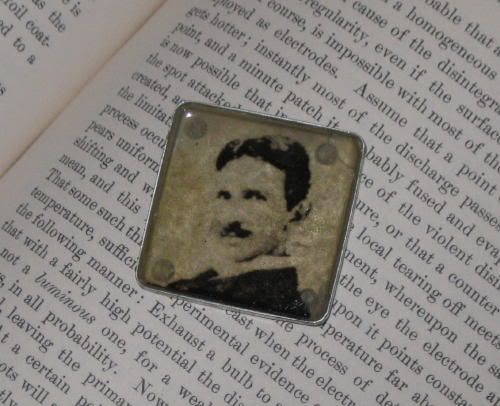 I've started experimenting with creating faux tintypes to use in my work. Tesla here is a first attempt and I think that he turned out pretty well. There's a few things that I want to tweak on the process,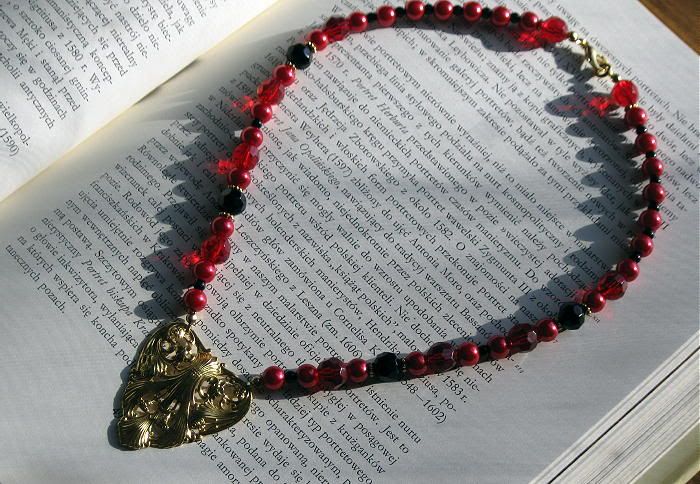 Again, from the Capricon 30 (2010) art show. Since the con was February 11-14, I figured that something valentine-ish was in order. Vintage filigree brass focal with red and black glass pearls, accented with faceted red and black glass beads.
I decided to separate my work from my personal page on Facebook a few days ago. I now have a fan page that can be found at
Another one of my pieces from Capricon 30 (2010). Vintage porcelain set in a brass finish focal with glass pearls and crystal beads.
Incidentally, the name comes from a former copper mining community in the upper peninsula of Michigan. Stormdog and I stopped there for pasties and junk shop exploring when we were in the Keweenaw this past July (He was up there photographing abandoned mining ruins).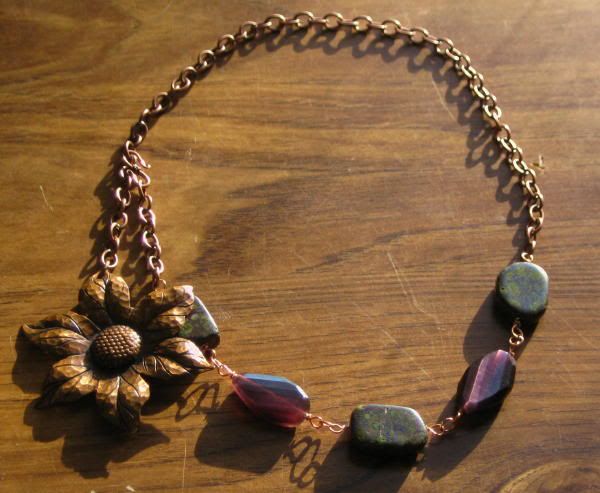 This was one of my favorite pieces that I put in the Capricon show: An asymmetrical choker featuring a repurposed copper stamping with copper chain and wire wrapped glass and stone beads. While it didn't go to the live auction, it did sell during the show.


Blargle!
I have a baggie full of nifty-nifty vintage brass bits that I'm DYING to play with, but I need to do much more mundane things like clean my kitchen and meet with a recruiter this afternoon.
Current Mood:

restless
Capricon's
art show this past weekend. Half of my pieces sold, which is pretty spiffy in this craptastic economy. What
REALLY
has me bouncing is that I won best fan category entry at the show...
(Pardon the image quality. Sparkle scans poorly and I didn't have good lighting to simply photograph the plaque)
I'm still trying to find out just what piece this was for, though. *laughs* Since I had Valentine's plans on Saturday, I wasn't at the live art auction when it was announced (NOT...mind you...that I regret this. I had a quite lovely Saturday.). It was simply waiting for me when I came back to the con to pack up my display.
Photographs of new work (including the winning piece...whenever I find out what it is!) forthcoming!
I exhibited a few pieces at
Current Mood:

bouncy
I just received an e-mail letting me know that
Current Mood:

awake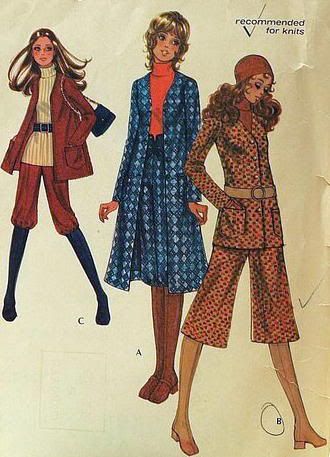 I'm a total pack rat when it comes to supplies for my various interests...especially vintage items. I really need to clean my stash of treasures that, though they're really nifty, I'm unlikely to ever really use. Right now, I'm making room for all of my jewelry work and jewelry supplies, so all of the vintage patterns and fabrics in my Etsy shop are priced to MOVE (most of these are priced $3 and less)! Order 6 or more patterns and shipping is free.
Current Mood:

chipper