I just woke up to discover that I'm the
This is the prototype for a new version of the steel and resin charms that I've been making for a while. The square pans that used for the older style were a surplus shop find and were limited in quantity, so I needed to find another solution.
(This new 1 inch steel round pan is also a limited-quantity salvage find)
I apologize for the odd angle, but I wanted to show a bit of the bail. I should have a few of these in the shops by the end of the week.

This was my first go at the annual artist's challenge. CapriCon's theme this year was "Escape". Every year, the art show sets up an artist's challenge, where the participating artists have to create a work that includes a goat (the convention mascot) and three of a list of theme-related items. This year's theme led to the following items:

A) A pennyfarthing
B) The Birdman of Alcatraz
C) A straightjacket
D) A tunnel
E) A glider

I picked A, C, and E...along with the requisite goat, and found appropriate vintage images for each. I made poly shrink charms of the images and added these to a copper chain, along with various brass and pewter trinkets that fit the theme, plus various glass and other baubles. While the charm bracelet didn't win the challenge prize, it did find a new home during the art show's silent auction.


I'm still catching up after having been sick, so I figured I'd do a bit of Cap recap. While I missed most of the convention due to the start of the epic con crud, I did manage to do my panels and had some pieces in the art show.
Capricon
this coming weekend. I'll be on two panel discussions regarding being an independent artist.
Using Social Networking to Market Your Art
Time:
Thursday - 9:00 PM to 10:30 PM
Category:
Panel-Event
Track:
Art
Location:
Botanic Garden A
Panelists:
China Barnes, Deb Kosiba (M), MoiraCoon
Description:
How can you effectively use social networking options such as Twitter, Facebook, and blogs to market yourself as an artist?
Selling Your Art Online
Time:
Friday - 10:00 AM to 11:30 AM
Category:
Panel-Event
Track:
Art
Location:
Willow
Panelists:
Deb Kosiba (M), MoiraCoon, Barb VanTilburg
Description:
Etsy. Cafe Press. Your own website. More and more options are appearing for artists who want to sell their art online. Talk with professional artists and learn which choice would be best for you.
A quick heads-up for those of you who might be attending
Current Mood:

busy
(Posting this in my own El Jay since I'm already posting it in some appropriate communities. Feel free to spread the word. Inquiries can be directed to artists[at]nakamacon.com.)
----------------------------------------
----------------------------------------
------------
Hi! I'm MoiraCoon, the coordinatrix for the Artist Alley at NakamaCon 2 in Madison, Wisconsin on Memorial Day weekend (
http://www.nakamacon.com
). Now that the holidays have passed, I need to gear up and find artists to fill that alley!
Since we're a young convention, we're trying some new and exciting things in various departments of the con, but most notably in our Artist Alley.
THE SCOOP:
$25.00* - Artist Package - Guarantees you a three foot space at a table, and not only that, but
your membership is also included in this package!
Break times are very flexible, and we take zero of your hard earned money past the initial $25.00* fee.
NO
lotteries.
NO
waiting to see if you get a table each day. It's yours throughout the convention!
Of course there would be some that would ask why pay the $25.00* if I'm not going to be at the convention all the time or in artist alley for more then a few hours at a time? NakamaCon will have a couple of tables set aside in a "free-for-all" fashion for those who only want to do art for short periods of time. However, as an artist you would be missing out on a great deal by not going the $25.00* approach and those "free-for-all" tables would be on a first-come-first-claimed basis.
Eventbrite registration information will be given to you once you e-mail your inquiries to
artists[at]nakamacon.com
.
Artists will be allocated a (3x3) space on a (3x6) table. You will be sharing a table with a fellow artist. Each artist will have the space for the duration of the convention and will not have to give up said area if they need to go to panels or for any other reason for vacancy. We do ask that if you are gone longer than 15 minutes you do let patrons know by using a sign that will let them know when you are to return.
Adult material must be bound in a non-see through folder, and your name plate must show that you have adult material (nameplates will be provided). The transaction between you the artist and the buyer is between the artist and buyer only. NakamaCon will not become involved in any disputes over payments or property rights. However, we will be glad to hand out forms to the artist upon arrival that will help with orders and commissions. If you have your own materials we suggest using what you are comfortable with.
Finally, your name and a link to your website will be listed on our website and other promotion as artists who will be in the artist alley, providing you with some great exposure and opportunity for art sales both before and after the convention.
________________________________________
Interested? Know of an artist who might be interested? Please feel free to pass this info on. Though the con isn't until May, spots are filling up!
MoiraCoon
NakamaCon 2 Artist Alley Coordinator
artists[at]nakamacon.com
http://www.nakamacon.com
* - Price plus eventbrite ticket fee of $1.81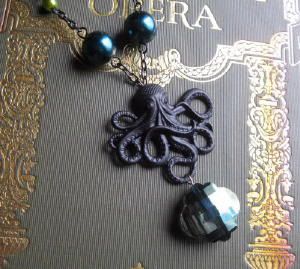 Take 20% off all items in BOTH my Etsy and ArtFire shops through Monday, December 6th with coupon code LJDEC2010

http://moiracoon.etsy.com
http://moiracoon.artfire.com

Interested in my work, but can't justify spending money on yourself during the holidays? In my ArtFire shop, you can add my pieces to your Amazon Wish List by clicking the "Add To Amazon Wish List" link along the left side of each item screen to let friends and family know what you're wishing for!
http://Moiracoon.artfire.com
I am
amazed
at all of the really cool marketing features.
My Artfire has launched! Yay!
my Etsy
. It was a great con and there were some terrific artists and costumers at the event. My faux tintype charms went over QUITE well!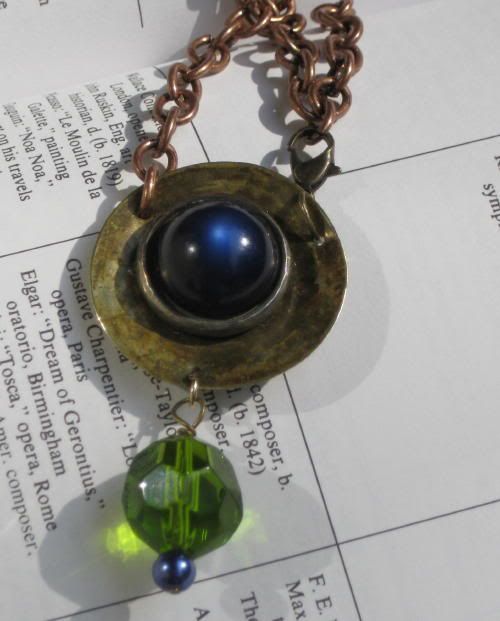 I just posted a number of steam-ish items that I had made for NakamaCon on


I'm in the process of moving and greatly downsizing. As a result of this, I've come to a conclusion…I really do not need the vast majority of fabric that I've collected. I have several large boxes of fabric…a lot of it kitschy vintage (50s through 80s) and/or salvaged (brocade drapes…ugly dresses made from awesome fabric…etc). I also have a lot of things that I bought with the intention of making garb and other costuming (linen for faire, faux fur for cosplay, etc). This often did not come to pass.

(Seriously…I' m a lazy and mediocre seamstress. I'd rather have folks with that talent do it for me and I'll stick to jewelry. So why do I have all of this fabric?!?!)

My point is, I'd love the fabric to go to folks who are going to appreciate it and use it. Rather than go through the trouble of putting this up as destash on Etsy, I figured that I'd offer it up to fellow WISTies. So, here's the deal:

**Fabric Free-For-All* *

-Monday, April 19th at 6:30 p.m. at my place in Kenosha (Please RSVP for specific address)

-Bring your own bag/box/carrying vessel

-Be nice and don't just snag all that you can. If you're not seriously going to use it, please pass it over to someone who will.

-Much of the fabric has been in storage for a while (and in the case of some of my estate sale finds...a LONG while) so it could use a good laundering. I'm going to be incredibly busy this weekend with the move and might not get to that.

I also have some medium finish oak (was a futon frame) that I wonder if anyone might be interested in. It's too nice for firewood and none of the people who called dibs on this on Freecycle bothered to even return my messages.

Oh…and I have an older (20+ year old) electric kiln that I inherited a few years ago. I never got around to getting it re-wired (there's some considerable wear at the junction of the cord and unit), but the sticker from the Chicago company that last serviced it is still attached. If anyone is interested in it, feel free to join us on Monday and take a look at it. My plan was to photograph it to go on Craigslist next week, but if you're willing to make a reasonable offer on it and take it away, it's yours!
I posted this yesterday to the (Etsy) Wisconsin Street Team mailing list, but figured I'd give it a mention here too. Feel free to share this with anyone you may know who might be interested: